Podcast Companion: Session 7 – The Mentality of Problem Solving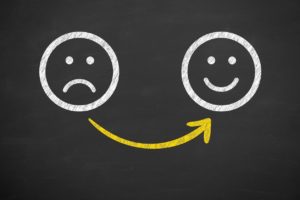 The Mentality of Problem Solving:
"If there's no such thing as a dragon, than it's silly to pat it on it's head" – Jack Kent
"Sometimes you just have to take the leap and build your wings on the way down." – Kobi Yamada
You don't have to understand the problem to solve it
There is no such thing as an unsolvable problem.
Every problem has several solutions
Every problem is solved with insufficient information.
To get through life, you have to have tools…and anything can be a tool.
It's better to have one person you trust, than a thousand you don't.
There are such things as problems, and ignoring them makes them grow.
Whether you ask for it or not, everybody gets help. You can't survive without it. So ask for it.
The cure for everything is action. You don't have the option to do nothing, ever.
Don't solve big problems with little solutions or little problems with big solutions.
When you solve the right problems, your other problems tend to solve themselves.
You cannot solve illogical problems with logic.
Once you identify a problem, make less room for it.
When you walk away from a problem, you walk away with the solution.
(c) 2017 Jeremy J. Lanning MA, LPC